:::
Undergraduate Programs

History and Overview
Since 1960, we've graduated over 6000 students from the School of Medicine whom have made countless contributions both on a domestic as well as an international level. These alumni have not only become the major force of national medical care, but have also become an important pillar for the service of distance medical care. With 8 basic medicine departments and 17 clinical medicine departments, the School of Medicine composes of 25 departments total. Through our devotion to educating professional medical doctors who possess humanistic compassion and social enthusiasm, we strive to excel by way of renovation in integration of clinical medicine, well rounded promotion of general medicine, establishment of clinical skill centers, implementation of Objective Structural Clinical Examination (OSCE), and through the exchange of foreign medical students.
Curriculum
For the first and second year, we focus our curriculum planning on general medical education with diverse elective courses in an attempt to foster our students' humanities to care about people. In the third and fourth year, integration of medical courses with clinical relevance, case discussion, and related humanity issues are stressed to enable our students to acquire substantial knowledge of basic medicine and motivate their interest in clinical medicine and research as well as humanity.
Clinical medicine, teaching, and internships are the emphases for the fifth, sixth, and seventh year in order to lead students on their way to becoming medical doctors with professional clinic skills and quality of caring patients. In their seventh year, students are given the opportunity to apply for international internships such as those in the United States, Japan, Korea, Hong Kong, and other well-known medical centers for 4-8 weeks of practice to help enlarge their international view.
With the aim of strengthening students' clinical medical and medical research experience, voluntary courses of clinical teaching are offered for students starting their sixth year, allowing them a chance at various internships in different institutions including TMU facilitated hospitals, renowned domestic or international teaching hospital, medical administrations, and participate in research institutes and local and overseas medical service works.
Academic Goals
We are devoted to educating professional medical doctors who possess humanistic compassion and social enthusiasm. As a part of our educational goal, we aim to focus on humanistic compassion, open-mindedness, innovative thinking, life-long learning and professional skills; our mission is to nurture professional medical doctors with empathy as well as enthusiasm to serve the community

Contact
Tel:02-2736-1661 ext.3111
Fax:02-2739-0214
E-mail:somed@tmu.edu.tw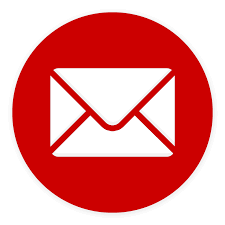 Website:http://medschool.tmu.edu.tw