:::


History and Overview
In 2004, our university was the first to form a department in the field of respiratory therapy. We hope that through a complete and proper university education system and training, we will be able to attract more outstanding students to join this field of study and enhance the prominence of respiratory therapy. Under the direction and supervision of physicians, we strive to assure proper diagnoses, treatment, and care, especially to our patients with breathing or cardiopulmonary disorders. Currently, the largest teaching hospitals in Taiwan have established a respiratory therapy department and even dedicated a special room for it. IT is hoped that through the specialization of respiratory therapy, we can improve patients' medical services and ameliorate the living standards of the patients. Nonetheless, with the establishment of this department at the Taipei Medical University, we hope to elevate the quality of medical care in this field.


Curriculum
The first step of our curriculum is to teach our students the fundamental knowledge, followed by strengthening professional courses, in order to participate in clinical practice to ensure that students learn classroom theory as well as practice mutual application.
University studies with a four-year limit. Must fulfill 137 credits to graduate (with 88 compulsory credits and 49 elective credits), and obtain a Bachelor of Science degree.
Continuing education studies with a three-year limit. Must fulfill 78 credits to graduate (with 62 compulsory credits and 24 elective credits), and obtain a Bachelor of Science degree.


Courses offered
Elective courses
Basic medical courses
Courses specialized in techniques in respiratory therapy
Courses specialized in thoracic and recurring diseases
Courses in clinical and practical care
Courses in other domains
Clinical internships

Academic Goals
Provide proper respiratory therapy education and knowledge to improve the quality of patient respiratory care.
Foster students with professional respiratory therapy accomplishments and their ability to apply them to practical, clinical situations.
Cultivate prominent students in research development to improve the level of respiratory therapy.

Research and Prospects
Preparation with research team prior to study to improve level of research.
Research on conformity between basic and clinical studies conducted in conjunction with the department of thoracic internal medicine in the Taipei Medical University Hospital and Wan-Fang Hospital.
Promotion of international Academic Corporation in order to strengthen international academic exchange.

Employment and Continuing Education
Registration for specialized profession and technician qualification examination in order to obtain respiratory therapist license.
Respiratory therapists and pulmonary functional check technicians needed in all large, private, and public medical centers.
Promotion, sales, and development of respiratory care and therapy equipment.
Application for life sciences related Master's program abroad or within Taiwan to obtain a Master's or doctorate degree.
A career in the study and development of technical improvement

Contact
Tel:02-2736-1661 ext.3515
Fax:02-2739-1143
E-mail:restreat@tmu.edu.tw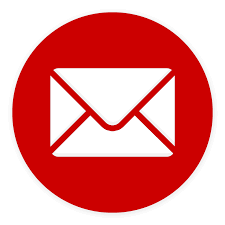 Website:http://rt.tmu.edu.tw