:::
Graduate School


History and Overview
The Graduate Institute of Clinical Medicine was originally the Division of Clinical Medicine in the Graduate Institute of Medical Sciences. Through the division head's outstanding leadership, the division was able to develop a substantial base for clinical research and formally established in August 2007. The mission of this Graduate Institute is to train clinicians with excellent research ability. Since research performance has become more significant for clinical doctor evaluations, the ability to improve capability and production in research has been increasingly important for clinical doctors. The institute offers a series of integrated courses in the Master's and Ph.D. program. After students complete the program, they acquire independent research ability and integrated clinical experience; thus, solving clinical problems through research has ultimately improved the quality of medical treatment.

Curriculum
To improve the clinical translational research ability of clinical doctors, both basic and clinical courses such as molecular biology, cell biology, applied biostatistics, clinical trial, research design, gene medicine, and translational medicine are offered. Advanced thesis writing and seminar courses are also offered to improve students' scientific paper writing ability and data analysis.
Academic Goals
To train excellent physician-scientists

To integrate clinical experience with theories and laboratory results

To improve clinical translational research ability of clinical doctors
Research and Prospects
Aside from the clinical work, teachers at our institute make their greatest efforts in integrating basic and clinical research, especially when it comes to solving clinical problems via basic approach. Today, we have more than 64 SCI papers published by our main faculty members and over 29 research plans in our institute.
In regards to our prospects, our institute focuses on:
Disease-based research: Establish disease-based research such as stroke, cancer, cardiovascular disease, and reproduction medicine

Research-guided teaching: Courses are offered in cell biology, molecular biology, gene medicine, and application statistics and research design

Co-supervisor: Ph.D. students are under the supervision of two professors with clinical and basic medical background

Translational research: To face the continuous clinical development, clinical testing training and translational medicine are implemented
Equipment Facilities
Besides the general teaching equipment such as a notebook and projector, many teaching equipment are provided by the Dean's office, information center, and the center of teaching materials of Taipei Medical University. There are more than 130 items of research equipment provided by our institute, which can be used towards research for molecular biology, cell culture, pharmacology, physiology, and histology. Moreover, more than 50 items of advanced equipment are provided by the Taipei Medical University.
International Academic Activities
Our faculty members participate in the international academic seminar annually. We also encourage our students to attend and present their lab work at the international academic meetings. Moreover, we encourage the international courses and welcome all overseas students to join us. In the near future, we hope to cooperate with other international scholarly research units, focusing on research communication, graduate students exchanges, and regular international seminars to enhance our international competitive ability.

Contact
Tel:02-2736-1661 ext.3229
Fax:02-2739-0500
E-mail:gicm@tmu.edu.tw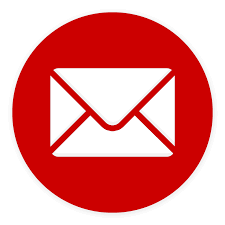 Website:http://gicm.tmu.edu.tw