:::
【Happy Together】2019/11/25(Mon) Welcome to join us~!
Announcement
Poster:
╱
Post date:2019-11-11
HIGH TEA CORNER ‧ HAPPY TOGETHER
Work PAUSE! Research PAUSE! and Homework PAUSE!!


Venue
8F, United Medical Building (Back Building), TMU



Follow us!
Facebook:www.facebook.com/comoftmu/
Instagram :www.instagram.com/comoftmu/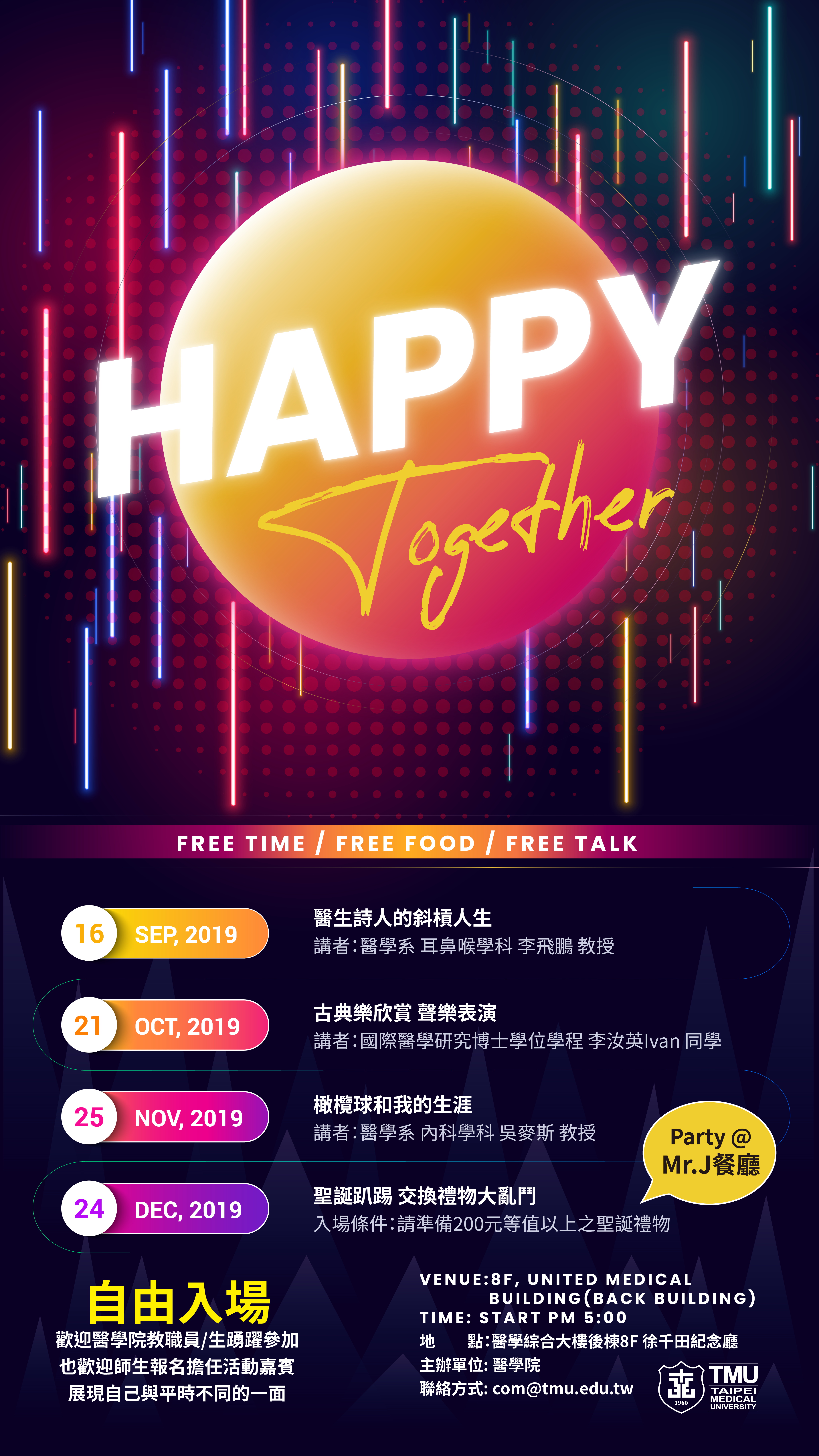 ---
We want you!!

Do you want to share your interesting experience with others?

You want to show your specialties to others?

Singing ?Acting? Talking Jokes?Opera?


NT2,000/20-30min(for 1 show)


We want to know your talent!


Last modification time:2019-11-27 PM 5:15